The third book of The Third Side of The Coin series is out this November!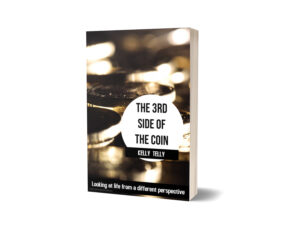 As someone who is inspired to spread unique perspectives on looking at life, writing my blog posts give me life. And especially, when I'm given the opportunity to properly compile & organize it, in a way that people can benefit the most, I am no more flattered yet indeed humbled.
Through your responses from my blog posts & videos, it helps me to get your feedback on how valuable the insights that I gave. I did not necessarily create it; most of the time I just talk about the same issue or problem, just from a slightly different angle.
Thus, I hope this book would do just that. And like I've always said, I am not aiming for you to agree with me. My most vital mission is to ensure people to digest & ponder, and thus helping them better in dealing with their life issues.